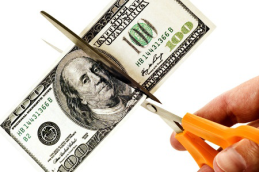 After passing the real estate exam, I did what many new agents do and signed up with a brokerage with the biggest name I could think of, under the impression I would sell more homes with that brand behind me.
I did sell 24 homes my first full year in the business, but despite generating over $120,000 in commissions, I only grossed $56,000 in income thanks to a 50% commission split and paying other fees like E&O insurance and marketing premiums.
I would go to my manager to ask for a higher split and after 2 years there the highest I could get was 58%. It was then I knew I had to leave.
I found a broker with a different philosophy on commissions, one that says that if an agent finds their own clients, they should keep ALL their commission... 100%. A small monthly fee to the brokerage was my only cost.
Imagine working no harder than you do right now, but making much more money simply because you keep 100% of your commission.